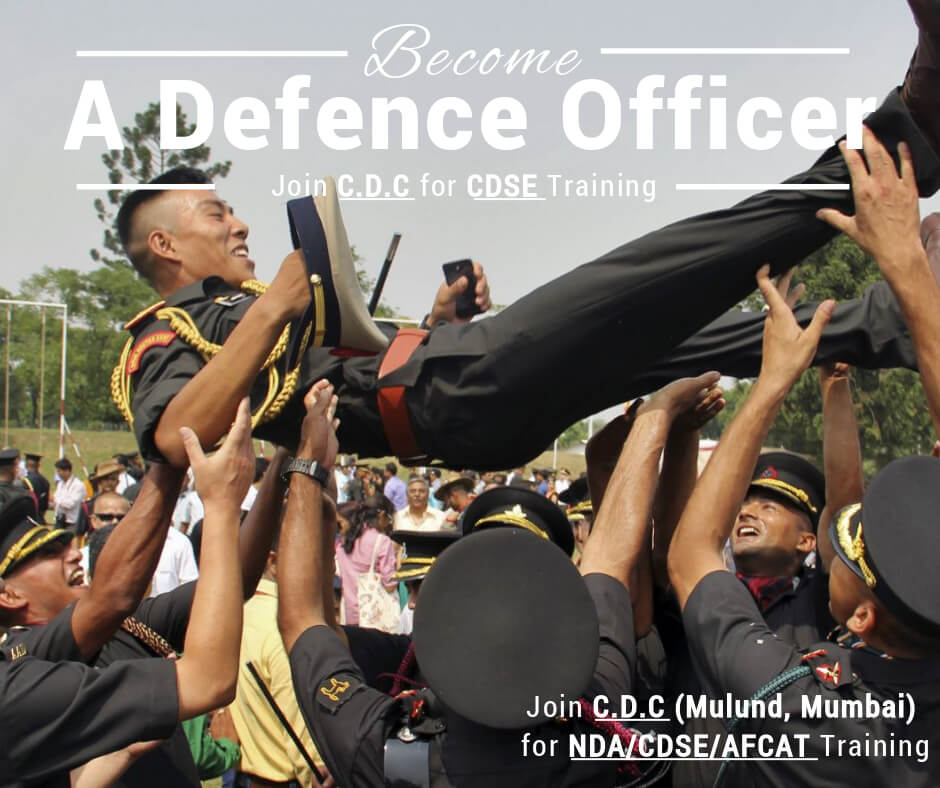 Educational Qualifications :
(i) For I.M.A. and Officers' Training Academy— Degree of a recognised University or equivalent.
(ii)For Indian Naval Academy—Degree in Engineering from a recognised University/Institution.
(iii) For Air Force Academy—Degree of a recognised University (with Physics and Mathematics at 10+2 level) or Bachelor of Engineering.
Graduates with first choice as Army/Navy/Air Force are to submit proof of graduation provisional certificates on the date of commencement of the SSB Interview at the SSB.
Candidates who are studying in the final year/semester Degree course and have yet to pass the final year degree examination can also apply provided candidate should not have any present backlog upto the last semester / year for which results have been declared upto the time of submission of application and they will be required to submit proof of passing the degree examination at the time of SSB.
Candidates possessing professional and technical qualifications which are recognised by government as equivalent to professional and technical degrees would also be eligible for admission to the examination.
In exceptional cases the Commission may treat a candidate, who does not possess any of the qualifications prescribed in this rule as educationally qualified provided that he/she possesses qualifications, the standard of which in the opinion of the Commission, justifies his/her admission to the examination.
NOTE I : Candidates, who have yet to pass their degree examination will be eligible only if they are studying in the final year of degree examination. Those candidates who have yet to qualify in the final year Degree Examination and are allowed to appear in the UPSC Examination should note that this is only a special concession given to them. They are required to submit proof of passing the Degree.

Examination by the prescribed date and no request for extending this date will be entertained on the grounds of late conduct of basic qualifying University Examination, delay in declaration of results or any other ground whatsoever.