Police

Bharti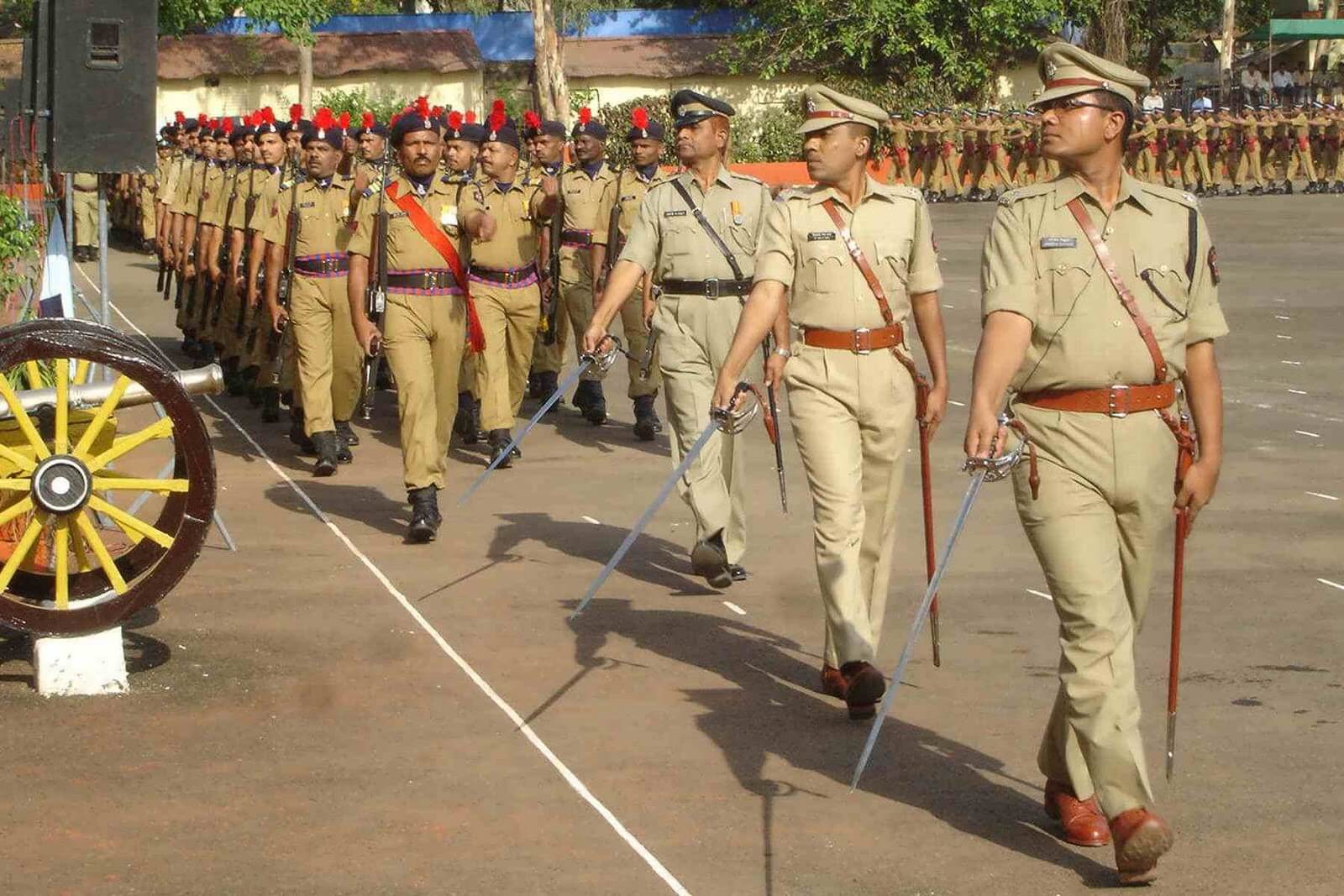 Police Bharti
To read "POLICE BHARTI" page in MARATHI, Please click here.
Maharashtra police constable eligibility
The various eligibility criteria are as follows:
Constable age limit
BETWEEN 18 YRS. – 28 YRS.
The age limit for men and women is between 18 yrs. to 28 yrs. The minimum age limit is 18 yrs. and maximum age limit is 25 yrs. But for the reserved categories, there is a relaxation of 30 yrs. which is the maximum age limit for the reserved categories.
Constable physical Ability
The physical standards required for the eligibility of the candidates for the post of constable are as follows :
Height
For Men: 165 cms
For Women: 155 cms
Chest
For Men: 79 – 84 cms.
The requisite chest measurement for men is 79 cms and with the expansion of 5 cms it comes to 84 cms. So the minimum limit is 79 cms and maximum limit is 84 cms. There is no chest measurement required in the case of women.
Constable educational qualification
The educational qualification required for the eligibility of constable post is that the aspirants must be 12th passed from recognized university or board or institute.
Why should you Attend this Course
Small size of Batch.

Since Batch size is limited, candidates get more chance to practice e.g. Shot put, long jump, etc. which require good technique and practice.

Due to limited Batch size, candidates get much more personalised attention which helps them to understand their strong & weak areas & then improve.

Use of latest technology for improvement of techniques such as video analysis, biometric analysis, etc.

Experts from the fields of sports nutrition, coaching other that Ex-Defence Staff.

This Physical Training is based on Kenya's Running and Training Program for athletes.

Ex-Armed forces Mentor.

Use of CDC proprietary LMR technique for fast learning & recalling in exams.

Access to specially developed game for learning, revision & performance reviews.

One of the most Hi-tech way of learning.
What should you expect from this Course
Basics of Endurance & Stamina Building training workouts, designed by Best in Industry. You will be trained strictly under Ex-Service Personnels not by assistants or NCC students.
Will be taught about Food, Exercises, Stamina, Endurance Building and how body works for maximum results.
The Course has been designed & developed by C.D.C which enables student LEARN, MEMORIZE & RECOLLECT (LMR).
By using the specially developed "LMR" program, your performance will boost upto 85% then your current status. You will be in a much higher position compared to other candidates.

The 'LEARN, REMEMBER & RECOLLECT' (LMR) Program is a sole proprietary program of Centre For Defence Careers (C.D.C).

Most important thing in any exam is to recollect what you have Read or Memorised

, with LMR technique you can remember you can recollect 73% more data comparing to student learning from books or coaching.

In competitive examinations TIME matters

, everyone can solve that one question but it is the ONE who cracks it least time, (specially Maths & Mental Ability) CLEARS the Exam.

TRICKS to solve mathematics problems in least time, Improved General Knowledge, History, Geography, Basics of Science, Mental Ability & Current Affairs. Which will also help you in your future.

Your general aptitude will boost up by more than 85%.

Another feather in the cap is that you undergo a rigorous personality development & are transformed into a confident personality.
So be SMART, act SMART, start your training with us today.
Fees
: Rs 11,000/- plus taxes extra.
Fees include
Study material

Mock Test Series

Previous Papers

Progress Evaluation Sheet

C.D.C printed logo exercise T-Shirt.
Duration : 2 months Written Training & 3 months Physical Training.
Batches : Weekdays or Weekends or Sunday .
Physical Training : 6 days a week.
Batch Strength : 20 students only.
Venue : Mulund West ( Near Railway Station)
For any query or help regarding Super-20 Police Bharti BATCH,
Contact us/WhatsApp on :
9320704957 /9833958444
or
Mail us at

centrefordefencecareers@gmail.com
To read "POLICE BHARTI" page in MARATHI, Please click here.